"The prestige of government has undoubtedly been lowered considerably
by the Prohibition law. For nothing is more destructive of respect for the
government and the law of the land than passing laws which cannot be
enforced." — Albert Einstein
Posts tagged with cannabis.
Thai Woman Sentenced to Death for Marijuana
Last month, Thailand native Thitapah Charoenchuea learned her fate for being caught with nearly 40 pounds of marijuana last year in Malaysia. Charoenchuea maintains that she is a victim of circumstance, and her legal counsel pleaded with High Court Judicial Commissioner Mohd Zaki Abdul Wahab, asking him to consider that his client is the mother of a 10-year-old daughter and recently divorced, before ruling on the case. Despite this, Zaki said on Monday that the prosecution was able to provide him with significant evidence to suggest that Charoenchuea was indeed guilty of violating the Dangerous Drug Act of 1952.
Southeast Asia is notorious for imposing the toughest drug laws on the planet. In countries like Indonesia, Malaysia, Singapore, Thailand, and Vietnam, as little as 17 ounces of marijuana can mean a mandatory death sentence. In Malaysia, the death penalty is prescribed for drug trafficking, which is defined as possession of at least half an ounce of heroin or at least seven ounces of marijuana.
Foreigners are not immune to these harsh penalties. In April, a 43-year-old British woman (Andrea Ruth Waldeck) was arrested by Indonesian authorities after they found 52 ounces of crystal meth in her hotel room. She, too, faces a likely death sentence. In August, another British woman (Lindsay Sandiford) lost her appeal against a death sentence for trafficking drugs into Bali. A three-judge panel unanimously rejected her appeal. The 57-year-old grandmother's only hope now is for clemency from Indonesian President Susilo Bambang Yudhoyono, who has pardoned four drug dealers on death row since he became president in 2004.
Thanks to High Times
Hundreds of Pounds of Marijuana Fall From Sky Over San Diego
U.S. Customs and Border Protection agents seized more than 260 pounds of marijuana (estimated street value $157,000) in a field near Brown Field Airport in San Diego, less than two miles north of the U.S.-Mexico border. The marijuana, bundled and tied to a metal cage, was being delivered to a drop location north of the airport by an ultra-light aircraft which had flown over the border from Mexico, around 4:15 a.m. Monday. CBP's Office of Air and Marine (OAM) spotted and tracked the plane as it crossed into the U.S. and returned to Mexico without landing. Two suspects have been taken into custody.
Happy Thanksgiving!
Watch: Dr. Oz Swears By Hemp Seed, Urges Audience to Try It
The "groovy super seed" was featured earlier this month on the Dr. Oz Show. Touting it as "the next big thing for your memory," Dr. Oz explained hemp seed's positive health effects on strengthening memory and reducing stress, against a backdrop of swirling tie-dye and many, many flowers. Oz and his guest Danita — who was decked out in hokey hippie garb — sampled hemp seed milk, protein powder, oil, granolas, and cereals as Oz challenged the audience to try hemp for themselves.
Hackneyed hippie references aside, the highlight of this segment was when Oz said this:
"Hemp's not actually the same thing as marijuana. It comes from a different variety of the same kind of plant. There's very low amounts of that psychedelic stuff that folks enjoy, so you can't get a high."
Hemp has been illegal to grow in the U.S. since the advent of the Controlled Substances Act of 1970, which made growing hemp a felony because of its resemblance to marijuana. But it was a major American crop in the 18th and 19th centuries, during which it was used to make rope, cloth, and paper. Lately, hemp has been creeping into the mainstream. It was legalized in Colorado in 2012 along with recreational pot and will be allowed to be cultivated next year. (Apparently, these guys couldn't handle the wait.) And currently, eight states (Colorado, Maine, Montana, North Dakota, Oregon, Vermont, Washington, and West Virginia) have enacted laws legalizing cultivation, using the 0.3 percent THC standard to distinguish it from marijuana. We think now's a good a time as any for hemp to make a major comeback, as the American hemp industry produces an estimated $450 million in product sales, while the business of importing hemp raw materials reached about $11.5 million in 2011. 
So the fact that an Oprah Winfrey protégé would put his stamp of approval on this once-controversial plant is pretty significant. We'll shake the hippie thing soon enough.
Watch this episode here
2014 Is Looking Like a Good Year for Marijuana Law Reform
Cannabis advocates view 2014 as an important year. Colorado and Washington's adult-use laws, which were voted on last year, take effect January 1, and it's the first year that those states can generate tax revenue from the legalized drug. Research by the ArcView Group, an advisory firm that connects cannabis-industry entrepreneurs, found that legalized marijuana is one of the fastest growing markets in the U.S., with profits expected to soar by 64 percent to $2.34 billion next year. Legalization supporters hope that once states and legislatures see how much state income is to be had, more lawmakers will be swayed to follow suit. And with 2014 bringing midterm elections, marijuana lobbyists are hoping that more state ballot initiatives for legalization—like the one poised for Alaska—will pass.
Currently campaigners are pushing bills to legalize in state legislatures in Maine, New Hampshire, and Rhode Island. In Oregon, there is both a legislative push and an attempt to put legalization on the ballot—despite a similar bill failing by nearly 7 points in 2012.
Meanwhile, there's been a pronounced push just this year to introduce reforms on Capitol Hill that would change the way the national government regulates businesses that deal with marijuana and states where use is legal.
Members of Congress on both sides of the aisle introduced three major pieces of legislation in 2013, aiming to eliminate legal roadblocks for marijuana. The Marijuana Businesses Access to Banking Act fights a current federal-banking regulation that makes it illegal for banks to give out loans or open up credit-card accounts for marijuana-affiliated businesses. As a result, all cannabis retailers, including medical dispensaries, have to operate on a purely cash basis. The bill currently has 24 cosponsors including Republican Representatives Mike Coffman of Colorado and Dana Rohrabacher of California.
Another bill, with 12 cosponsors, fights an Internal Revenue Service code that limits marijuana businesses from deducting work expenses, including rent and supplies, from their tax returns. The language was included in the code following a case in the 1980s where a drug dealer attempted to write off a yacht as a business expense. The new bill aims to level the playing field for companies who deal with marijuana, since studies show that the IRS code gives marijuana-based businesses an 87.5 percent tax rate while others businesses function at 35 percent.
A third bill takes the role of a state marijuana rights catch-all. The Respect State Marijuana Laws Act aims to codify the recent DOJ announcement that the federal government will not interfere at this time with states that have legalized marijuana. The legislation would bar the federal government from prosecuting people who use and purchase marijuana in legalized states. It now has 20 cosponsors, including four Republicans.
"The goal is simple. It's really to alleviate the voices of cannabis business-people and then push federal laws so these businesses are treated just like any other businesses in the country," says Aaron Smith, executive director of the National Cannabis Industry Association. "They pay taxes, they have insurance and a payroll. These aren't drug dealers. They are business people and ought to be treated so under federal law."
Thanks to The Atlantic
Uruguay Is Likely to Legalize Cannabis and Set the Tone for Latin American Drug Policy
This week, Uruguay's senate is expected to pass the world's most far-reaching drug legalization. The marijuana regulation bill, which has been passed by the lower house of the Uruguayan parliament, will allow registered users to buy up to 40 grams a month from a chemist, registered growers to keep up to six plants, and cannabis clubs to have up to 45 members and cultivate as many as 99 plants.
The government is designing a new set of legal, commercial, and bureaucratic tools to supplant a violent illegal market in narcotics, improve public health, protect individual rights, raise tax revenues, and research the medical potential of the world's most widely used contraband drug.
The United Nations Office on Drugs and Crime estimates that there are 162 million cannabis users — 4% of the world's adult population. An estimated 10% of adult Uruguayans — 115,000 people — smoke cannabis. Existing law permits consumption of "reasonable" amounts of marijuana, but forbids sales.
Uruguay is trying to bring the cannabis market under state control by undercutting and outlawing traffickers. If the bill is passed, the government will arrange for a high-quality, legal product to be sold in a safe environment at competitive prices. "If one gram costs $1 in the black market, then we'll sell the legal product for $1. If they drop the price to 75 cents, then we'll put it at that level," says Julio Calzada, a presidential adviser and the head of the National Committee on Drugs.
The market in Uruguay is estimated to be worth $30 million a year, according to Martin Fernández, a lawyer with the Association of Cannabis Studies. The pharmaceutical industry will have more freedom to develop and test marijuana painkillers and other treatments than any other country. The hemp, biotech, and marijuana farming industries are other examples of marijuana-related business opportunities that Uruguay can anticipate to yield big money if marijuana is legalized, as is expected.
President José Mujica, a reluctant advocate of marijuana regulation, says that legalization in Uruguay is "not about being free and open," but is rather "a logical step" in taking users away from the black market. "We don't defend marijuana or any other addiction. But worse than any drug is trafficking."
Thanks to The Guardian
"Pot Couponing" Is Now a Thing
If you're a Denver resident, chances are you've heard of cannasaver.com. Local dispensaries and other cannabis-related businesses have started posting special offers on the four-month-old Canna-Saver (also known as the "Groupon of Marijuana") which features discounts on buds, concentrates, vaporizers, edibles, and even legal services. 
One coupon promises "$1 joints all day on Wednesday, every week." Another offers a "half gram of keif with purchase of a medicated item."
Canna-Saver is expected to boom next year, when it will be legal to sell recreational weed in Colorado. The site's founder, Brian Shapiro, says Canna-Saver is already raking in $3,000 per month on medical marijuana deals alone.
We think this is brilliant. Where else can you get 2 ounces of frosty bud for $300?
"Smelloscope" Device Sniffs Out Pot Odor Complaints in Denver
The Nasal Ranger is a portable odor detecting and measuring device that can quantify odor strength, and is used to enforce "odor violations," or a "very strong industrial odor" that reaches a level of 8:1 or greater, which can result in a fine up to $2,000.
Ben Siller is an environmental health investigator in Denver and uses the Nasal Ranger to sniff out the increasing number of marijuana odor complaints since recreational marijuana became legal in Colorado. He says the complaints are primarily about the smell generated by businesses that grow marijuana rather than people smoking pot. These complaints have doubled between 2010 and 2012, and accounts for one out of every eight odor complaints in Denver.
Denver's Department of Environmental Health is anticipating another spike in odor complaints when marijuana is sold legally for the first time on Jan. 1, 2014.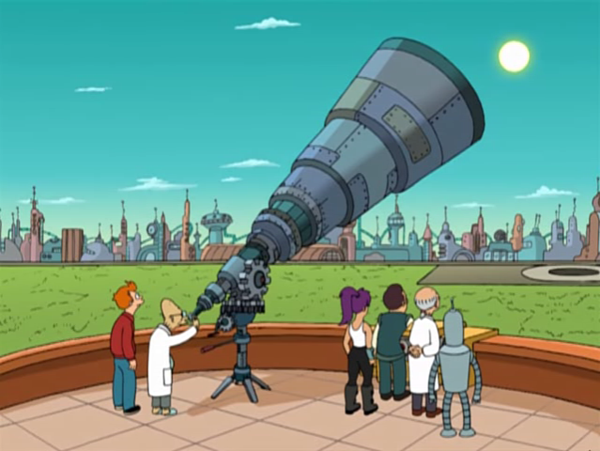 U.S. Won't Stop States from Legalizing Marijuana | AP
August 30, 2013—Despite 75 years of federal marijuana prohibition, the Justice Department said Thursday that states can let people use the drug, license people to grow it and even allow adults to stroll into stores and buy it — as long as the weed is kept away from kids, the black market and federal property.
In a sweeping new policy statement prompted by pot legalization votes in Washington and Colorado last fall, the department gave the green light to states to adopt tight regulatory schemes to oversee the medical and recreational marijuana industries burgeoning across the country.
The action, welcomed by supporters of legalization, could set the stage for more states to legalize marijuana. Alaska could vote on the question next year, and a few other states plan similar votes in 2016.
[…] "If state enforcement efforts are not sufficiently robust … the federal government may seek to challenge the regulatory structure itself," the memo stated. States must ensure "that they do not undermine federal enforcement priorities," it added.
Portland Legalizes Recreational Marijuana | Huffington Post
November 5, 2013—Portland, Maine, voters on Tuesday approved legalizing recreational marijuana for residents 21 and older. The measure, Question 1, passed with about 70 percent of the vote, making Portland the first East Coast city to legalize recreational pot.
Adult residents of Portland — Maine's largest city — may possess up to 2.5 ounces of marijuana under the referendum. The new measure does not permit the recreational purchase or sale of marijuana, nor does it permit its use in public spaces like parks.
[…] Medical marijuana is already legal in Maine, and the Portland referendum is seen as largely symbolic, as it does not override state or federal laws.
Police Groups Furiously Protest Eric Holder's Marijuana Policy Announcement | Huffington Post
Organizations that include sheriffs, narcotics officers and big-city police chiefs slammed Attorney General Eric Holder in a joint letter Friday, expressing "extreme disappointment" at his announcement that the Department of Justice would allow Colorado and Washington to implement state laws that legalized recreational marijuana for adults.
[…] The missive was signed by the Major County Sheriffs' Association, the National Sheriffs' Association, the Association of State Criminal Investigative Agencies, the International Association of Chiefs of Police, the National Narcotic Officers Associations' Coalition, the Major Cities Chiefs Police Association and the Police Executive Research Forum.
[…] Local law enforcement agencies rely heavily on the drug war for funding. Police departments are often able to keep a large portion of the assets they seize during drug raids, even if charges are never brought. And federal grants for drug war operations make up a sizable portion of local law enforcement funding.
The letter warns that marijuana can cause suicidal thoughts, impairs driving and is a "gateway drug." The missive does not, however, address the failure of law enforcement generally to reduce drug use, even while tripling the number of people behind bars. Instead, the police warn that liberalizing pot laws will lead to an increase in crime.
full article [image via]
Justice Department Will Let Washington, Colorado Marijuana Laws Go Into Effect | Huffington Post
The United States government took a historic step back from its long-running drug war on Thursday, when Attorney General Eric Holder informed the governors of Washington and Colorado that the Department of Justice would allow the states to create a regime that would regulate and implement the ballot initiatives that legalized the use of marijuana for adults.
However, the Department made clear that marijuana is still federally illegal under the Controlled Substances Act and reserved its right to reverse course and file a preemption lawsuit in the future.
full article [image via]
Chobani Will Remove Hemp Seeds From Yogurt After Air Force Ban | Opposing Views
Greek yogurt maker Chobani announced yesterday that it will remove hemp seeds from its Blueberry Power Flip after the Air Force banned its consumption over the weekend because of the hemp seeds' "potential to skew drug testing."
[…] According to Air Force code, hemp products contain "varying levels" of tetrahydrocannabinol, or THC—the psychoactive ingredient in marijuana—that are "detectable under the Air Force Drug Testing Program." It continues: "In order to ensure military readiness, the ingestion of products containing or products derived from hemp seed or hemp seed oil is prohibited."
full article [image via]
The Simpsons: Weekend at Burnsie's (full episode - season 13 episode 16)
"The best tonic is chronic." – Dr. Hibbert
with marijuana now legal in washington and colorado, will the federal government respect the voters' decision to live with legal weed? this issue will be addressed in a senate hearing next month.
Clashing State and Federal Marijuana Laws Up For Debate In Congress Next Month | Opposing Views
The Senate Judiciary Committee will hold a hearing next month to examine clashing state and federal marijuana laws, Committee Chairman Patrick Leahy (D-VT) announced yesterday.
"It is important, especially at a time of budget constraints, to determine whether it is the best use of federal resources to prosecute the personal or medicinal use of marijuana in states that have made such consumption legal." Leahy wrote in a press release.
The Vermont Democrat, who has been seeking clarification on this issue since December, supports the states' right to proceed with their new policies. "I believe that these state laws should be respected. At a minimum, there should be guidance about enforcement from the federal government," he continued in his statement.
Twenty states and the District of Columbia have legalized medical marijuana, and Washington and Colorado became the first states to legalize recreational marijuana last November.
These state marijuana laws conflict with the federal Controlled Substances Act, which places marijuana as a Schedule 1 substance—in the same category as heroin and LSD—defined as having no medical use and high potential for abuse. Federal authorities have continued to raid medical marijuana dispensaries in states where they are legal, but have remained silent on Washington and Colorado.
"There is such a gray area in the law," NORML director Allen St. Pierre told U.S. News. "It's time somebody had a hearing. The Obama Administration has failed to address this issue at all."
Leahy called on Attorney General Eric Holder and Deputy Attorney General James Cole to testify at the hearing.
Last December, Leahy wrote to the Director of the Office of National Drug Control Policy, Gil Kerlikowske, asking how the administration would proceed in light of differences between federal and state laws. "Legislative options exist to resolve the differences between federal and state law in this area and end the uncertainty that residents of Colorado and Washington now face," he wrote. "In order to give these options full consideration, the committee needs to understand how the administration intends to respond to the decision of the voters in Colorado and Washington."
The hearing is scheduled for September 10.
go to article [image: TIME]
Legal Marijuana: Washington's First Pot-Friendly Sports Bar Is a Hit | The News Tribune
At Frankie's Sports Bar and Grill on Pacific Avenue, firing up a "fatty" is not just condoned — it's welcomed. Last fall, Washington state legalized recreational marijuana use, allowing people to smoke the drug in private, but not in public places such as bars. [Frankie] Schnarr, 63, has found a way around that: He's using a space in his pub he says is private.
The second floor of his sports bar — a mammoth room with TVs, card tables, 10 pool tables, four shuffleboard tables and rows of booths — is the only pub in the state to allow the practice. It's a rarefied realm where patrons burn joints and bowls of weed in a free-for-all fashion that's still unknown in most of law-abiding America.
[After reading the new law and spotting a loophole, Schnarr] created what he called a private room on his bar's second floor, with enhanced ventilation, and invited members (for a $10 annual fee) to puff away to their lungs' content.
They quickly became known as "Friends of Frankie." Because they were partaking in a private room, there was no conflict with public anti-smoking laws, Schnarr insisted. More than 10,000 people signed up and received membership cards.
[…] "These stoners are polite people," [Schnarr] said. "I haven't heard as much 'Yes, sir' and 'No, sir' in my 25 years in the bar business. And they spend money. After they start smoking, they may not drink as much. But they sure do eat."