"The prestige of government has undoubtedly been lowered considerably
by the Prohibition law. For nothing is more destructive of respect for the
government and the law of the land than passing laws which cannot be
enforced." — Albert Einstein
Posts tagged with culture.
"Nancy, I am from Atlanta. But if weed is gonna be legal up here in Colorado, then consider me forever Rocky Mountain high, baby."
Nancy Grace vs. Nancy Grace on Pot
According to rabid television host Nancy Grace, people who smoke weed are prone to aggressive, violent behavior that includes wiping out entire families, yet are simultaneously "less likely to pick a fight with someone" because, she explains, marijuana makes people lethargic and laid back.
"Marijuana is demonized as a demotivational habit of a lazy crowd, but I am a high performing, innovative, overachiever who uses marijuana to relax after a hard day's work. I have two college degrees and over a dozen patents in computer science. Like any habit, abuse leads to problems, but properly used in moderation I feel that marijuana is a boon to society, especially when you contrast its effects to alcohol consumption."
What's So Bad About Casual Drug Use? | TIME
Prohibitionists typically deny the very possibility of responsible or voluntary use of currently illegal substances. They argue that drugs such as coke, heroin, ecstasy, methamphetamine and even marijuana are verboten precisely because they simply can't be used casually. Any use either already constitutes abuse or quickly leads to it. "Drugs are not dangerous because they are illegal," former drug czar William Bennett and former Health, Education and Welfare Secretary Joseph Califano wrote in a 2011 Wall Street Journal op-ed, "they are illegal because they are dangerous."
Nearly 50% of people have tried an illegal drug at least once, yet most don't repeat the experience. With cocaine, most who have tried it not only don't go on to became addicts under even the most expansive possible definition of the term, they don't even go on to become regular users.
[…] It's also true that regular drug users can often function quite well. Sigmund Freud used cocaine habitually for years, and his first major scientific publication was about the wonders of the drug (he eventually forsook it). Another pioneering late 19th and early 20th century man of medicine, William Halsted, was dependent on cocaine and morphine during an illustrious career that revolutionized and modernized surgical techniques.
[…] In an age in which we are expected to use legal drugs (like beer) and prescription medications (Adderall) responsibly, it's time to extend that same notion to currently illegal substances whose effects and properties are widely misunderstood. Indeed, the effects of coke, heroin and the rest are a mystery partly because their outlaw status makes it difficult both to research them and have honest discussions about them.
Watch: Dr. Oz Swears By Hemp Seed, Urges Audience to Try It
The "groovy super seed" was featured earlier this month on the Dr. Oz Show. Touting it as "the next big thing for your memory," Dr. Oz explained hemp seed's positive health effects on strengthening memory and reducing stress, against a backdrop of swirling tie-dye and many, many flowers. Oz and his guest Danita — who was decked out in hokey hippie garb — sampled hemp seed milk, protein powder, oil, granolas, and cereals as Oz challenged the audience to try hemp for themselves.
Hackneyed hippie references aside, the highlight of this segment was when Oz said this:
"Hemp's not actually the same thing as marijuana. It comes from a different variety of the same kind of plant. There's very low amounts of that psychedelic stuff that folks enjoy, so you can't get a high."
Hemp has been illegal to grow in the U.S. since the advent of the Controlled Substances Act of 1970, which made growing hemp a felony because of its resemblance to marijuana. But it was a major American crop in the 18th and 19th centuries, during which it was used to make rope, cloth, and paper. Lately, hemp has been creeping into the mainstream. It was legalized in Colorado in 2012 along with recreational pot and will be allowed to be cultivated next year. (Apparently, these guys couldn't handle the wait.) And currently, eight states (Colorado, Maine, Montana, North Dakota, Oregon, Vermont, Washington, and West Virginia) have enacted laws legalizing cultivation, using the 0.3 percent THC standard to distinguish it from marijuana. We think now's a good a time as any for hemp to make a major comeback, as the American hemp industry produces an estimated $450 million in product sales, while the business of importing hemp raw materials reached about $11.5 million in 2011. 
So the fact that an Oprah Winfrey protégé would put his stamp of approval on this once-controversial plant is pretty significant. We'll shake the hippie thing soon enough.
Watch this episode here
UMASS Cancels All EDM Shows Over Molly Concerns, Invites Trinidad James to Perform
As of September, all campus electronic dance music events have been cancelled at the University of Massachusetts Amherst (UMASS) in response to recent deaths that authorities have linked to bad batches of Molly.
UMASS interim Vice Chancellor, Enku Gelaye, sent a campus wide email to the student body in September detailing the University's growing concerns about the "ongoing reports of overdoses … The Molly taking culture at these shows is real and now exceedingly dangerous to the health and safety of concert attendees."
UMASS began canceling EDM shows in September over drug concerns. Students have since reacted in opposition to the cancellations with petitions and a flash mob outside of the Student Union.
In response to the University's new position on EDM, Kaskade took to Twitter to defend the movement. "I'm fed-up with the hypocrisy. OD's are tragic. So are kids killed by drunk drivers. And all manner of violence. There's a lot of wrong."
The month after the cancellations, UMASS welcomed Trinidad James to headline a Halloween event.
Ron Burgundy sings his support for crack-smoking Toronto mayor Rob Ford
(jazz flute included)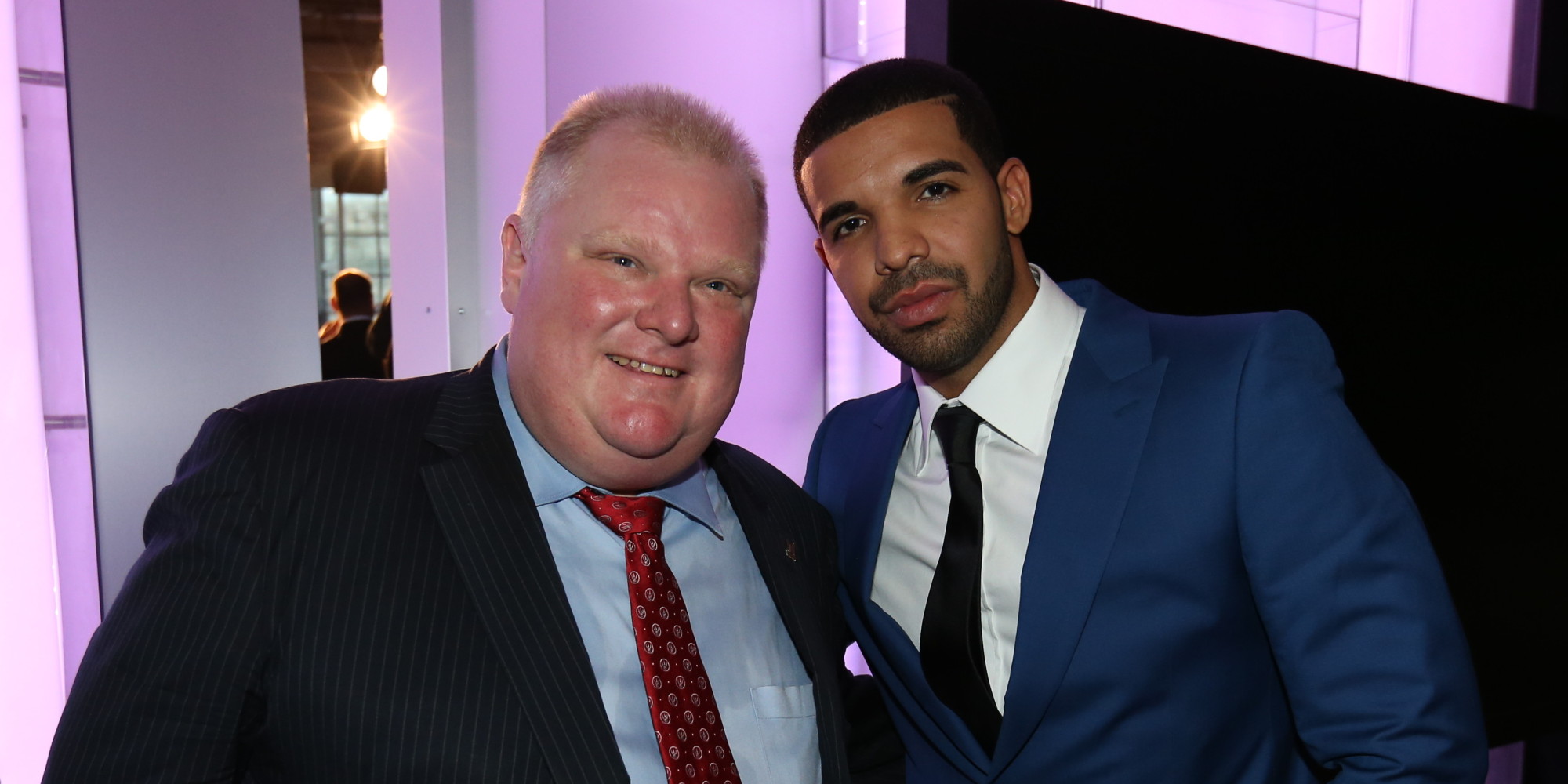 "Pot Couponing" Is Now a Thing
If you're a Denver resident, chances are you've heard of cannasaver.com. Local dispensaries and other cannabis-related businesses have started posting special offers on the four-month-old Canna-Saver (also known as the "Groupon of Marijuana") which features discounts on buds, concentrates, vaporizers, edibles, and even legal services. 
One coupon promises "$1 joints all day on Wednesday, every week." Another offers a "half gram of keif with purchase of a medicated item."
Canna-Saver is expected to boom next year, when it will be legal to sell recreational weed in Colorado. The site's founder, Brian Shapiro, says Canna-Saver is already raking in $3,000 per month on medical marijuana deals alone.
We think this is brilliant. Where else can you get 2 ounces of frosty bud for $300?
Drug Conviction Can Lead to Lifetime Ban From Food Stamps and Welfare
Thanks to mid-90s drug paranoia, a felony drug charge could earn you a lifetime ban from federal assistance programs like food stamps and welfare. Back in 1996, President Clinton signed into law the Personal Responsibility and Work Opportunity Reconciliation Act, but few people were aware of an obscure provision that permanently bars anyone with a felony drug charge from receiving aid from Temporary Assistance to Needy Families (TANF) and the Supplemental Nutritional Assistance Program (SNAP). While most states that chose to enforce the bans allow exemptions to people with minor drug charges or those who undertake a drug treatment program, 12 states still enforce a permanent zero-tolerance ban that has had a disproportionate effect on single moms and minorities.
Some might say the bans are fair because they apply only to the individual with the drug charge, and not the entire household. But the truth is that even if just one person in a household is banned, the rest of a family relying on federal assistance must share the burden of making up for this loss. And thanks to realities like single moms making up the majority of single-parent households and minorities disproportionately being arrested for drug crimes, they're the groups taking the brunt of assistance bans as well. 
Thanks to the Pacific Standard [image: Wired]
LSD self-portraits (via reddit)
The Simpsons: Weekend at Burnsie's (full episode - season 13 episode 16)
"The best tonic is chronic." – Dr. Hibbert
Legal Marijuana: Washington's First Pot-Friendly Sports Bar Is a Hit | The News Tribune
At Frankie's Sports Bar and Grill on Pacific Avenue, firing up a "fatty" is not just condoned — it's welcomed. Last fall, Washington state legalized recreational marijuana use, allowing people to smoke the drug in private, but not in public places such as bars. [Frankie] Schnarr, 63, has found a way around that: He's using a space in his pub he says is private.
The second floor of his sports bar — a mammoth room with TVs, card tables, 10 pool tables, four shuffleboard tables and rows of booths — is the only pub in the state to allow the practice. It's a rarefied realm where patrons burn joints and bowls of weed in a free-for-all fashion that's still unknown in most of law-abiding America.
[After reading the new law and spotting a loophole, Schnarr] created what he called a private room on his bar's second floor, with enhanced ventilation, and invited members (for a $10 annual fee) to puff away to their lungs' content.
They quickly became known as "Friends of Frankie." Because they were partaking in a private room, there was no conflict with public anti-smoking laws, Schnarr insisted. More than 10,000 people signed up and received membership cards.
[…] "These stoners are polite people," [Schnarr] said. "I haven't heard as much 'Yes, sir' and 'No, sir' in my 25 years in the bar business. And they spend money. After they start smoking, they may not drink as much. But they sure do eat."

What Breaking Bad REALLY Tells Us about the War on Drugs from Brave New Foundation on Vimeo.
Watch: What "Breaking Bad" Tells Us About the War on Drugs
"Over 5 seasons, its complex storylines repeatedly revealed the futility and brutality that erupt as our drug war mentality overwhelmingly focuses on punitive, military-style responses to drug misuse rather than a health-centered approach, driving drug consumption underground and encouraging a massive black market that rewards the most violent and venal gangsters."
— Tony Newman via AlterNet
"If a person is weak enough to let a song affect their decision-making process when it comes to a drug, that don't have to do with the artist. That has to do with the parenting, and the environment, and where that person comes from.

Molly ain't the issue. It's people. People have violent and psychotic behaviors. It's not the drug that does it. There are people who do Molly every night and don't do anything wrong. There are people who are on that shit and not violent. I can't blame the drug."