"The prestige of government has undoubtedly been lowered considerably
by the Prohibition law. For nothing is more destructive of respect for the
government and the law of the land than passing laws which cannot be
enforced." — Albert Einstein
Posts tagged with politicians.
Uruguay's Marijuana-Legalizing President Nominated for Nobel Peace Prize
President José Mujica has been nominated for the 2014 Nobel Peace Prize. 
In late December, Uruguay became the first country in the world to fully legalize the production and sale of marijuana. Mujica's supporters cite marijuana legalization as a "tool for peace and understanding," arguably the president's most notable accomplishment of the past year. Under the new law, which comes into effect in April, the market price for marijuana will be set at one dollar per gram, in an attempt to undercut the illegal market price of $1.40. Residents over age 18 must register in a special state database that will track their marijuana purchases, and can buy up to 40 grams a month. Foreigners are prohibited from purchasing legal marijuana.
"I'm very thankful to these people for honoring me," Mujica said. "We are only proposing the right to try another path because the path of repression doesn't work. We don't know if we'll succeed. We ask for support, scientific spirit and to understand that no addiction is a good thing. But our efforts go beyond marijuana — we're taking aim at the drug traffic."
The intent behind the new policy is to take away business from drug traffickers. Uruguay's drugs chief Julio Calzada explained it best: "For 50 years, we have tried to tackle the drug problem with only one tool — penalization — and that has failed. As a result, we now have more consumers, bigger criminal organizations, money laundering, arms trafficking and collateral damage. As a control model, we're convinced that it is more harmful than the drugs themselves."
By passing marijuana legalization in Uruguay, Mujica has violated international treaties that prohibit the production and supply of narcotic drugs. For this, he's come under criticism from some in the international community; UN International Narcotics Control Board chief Raymond Yans said Uruguay "knowingly decided to break the universally agreed and internationally endorsed treaty."
Mujica was a top 10 finalist for the 2013 Nobel Peace Prize, but it went to the Organization for the Prohibition of Chemical Weapons instead. 
Steve Cohen: Ask Philip Seymour Hoffman if Pot is as Dangerous as Heroin
Rep. Steve Cohen (D-Tenn.) tore into deputy drug czar Michael Botticelli on Tuesday, highlighting federal drug policy's failure to address the substances "ravaging our country" while still considering marijuana to be as dangerous as heroin.
Speaking during a hearing of the House Committee on Oversight and Government Reform focused on the Obama administration's marijuana policy, Cohen urged drug policy officials to rethink marijuana's classification as a Schedule 1 substance, which the Drug Enforcement Administration considers "the most dangerous class of drugs." Other Schedule 1 substances include heroin, LSD and ecstasy, while methamphetamine and cocaine fall under the Schedule II definition.
"It is ludicrous, absurd, crazy to have marijuana in the same level as heroin," Cohen said. "Ask the late Philip Seymour Hoffman, if you could. Nobody dies from marijuana. People die from heroin."
Hoffman, the Academy Award-winning actor, died Sunday after an apparent heroin overdose. Police officials said he was found with a syringe still in his arm.
"Every second that we spend in this country trying to enforce marijuana laws is a second that we're not enforcing heroin laws. And heroin and meth are the two drugs that are ravaging our country," Cohen continued. "And every death, including Mr. Hoffman's, is partly the responsibility of the federal government's drug priorities for not putting total emphasis on the drugs that kill, that cause people to be addicted and have to steal to support their habit."
Cohen warned that by not acknowledging that marijuana is less dangerous than heroin and other substances, as DEA Chief Michele Leonhart has refused to do, the administration is undermining its own efforts to prevent drug abuse.
here's everything the president said about drug policy in yesterday's new yorker interview
Obama: Marijuana Is Less Dangerous Than Alcohol
President Obama's comments on marijuana prohibition in a new interview with The New Yorker have made waves since it was published on Sunday. In it, the president likened marijuana to cigarettes and alcohol, going a step further to admit marijuana is less dangerous than alcohol:
"As has been well documented, I smoked pot as a kid, and I view it as a bad habit and a vice, not very different from the cigarettes that I smoked as a young person up through a big chunk of my adult life. I don't think it is more dangerous than alcohol … [Marijuana is less dangerous] in terms of its impact on the individual consumer. It's not something I encourage, and I've told my daughters I think it's a bad idea, a waste of time, not very healthy.
This statement contradicts the federal government's position on marijuana, which classifies weed as a Schedule I drug, the "most dangerous drugs of all the drug schedules with potentially severe psychological or physical dependence" having "no currently accepted medical use and a high potential for abuse." According to the federal government, marijuana is just as harmful as heroin, LSD, and ecstasy — also Schedule I drugs. 
The president also discussed the unjust racial impact of our marijuana policies: 
"Middle-class kids don't get locked up for smoking pot, and poor kids do. And African-American kids and Latino kids are more likely to be poor and less likely to have the resources and the support to avoid unduly harsh penalties … We should not be locking up kids or individual users for long stretches of jail time when some of the folks who are writing those laws have probably done the same thing."
To remedy this inequality, he endorsed the pot legalization experiments in Colorado and Washington.
"It's important for [the legalization of marijuana in Colorado and Washington] to go forward because it's important for society not to have a situation in which a large portion of people have at one time or another broken the law and only a select few get punished."
But he adds that we should be wary of slippery-slope arguments that could arise about legalizing harder drugs like meth and cocaine — which, by the way, is in Schedule II. 
"Having said all that, those who argue that legalizing marijuana is a panacea and it solves all these social problems I think are probably overstating the case. There is a lot of hair on that policy. And the experiment that's going to be taking place in Colorado and Washington is going to be, I think, a challenge … I also think that, when it comes to harder drugs, the harm done to the user is profound and the social costs are profound. And you do start getting into some difficult line-drawing issues. If marijuana is fully legalized and at some point folks say, Well, we can come up with a negotiated dose of cocaine that we can show is not any more harmful than vodka, are we open to that? If somebody says, We've got a finely calibrated dose of meth, it isn't going to kill you or rot your teeth, are we O.K. with that?"
What's So Bad About Casual Drug Use? | TIME
Prohibitionists typically deny the very possibility of responsible or voluntary use of currently illegal substances. They argue that drugs such as coke, heroin, ecstasy, methamphetamine and even marijuana are verboten precisely because they simply can't be used casually. Any use either already constitutes abuse or quickly leads to it. "Drugs are not dangerous because they are illegal," former drug czar William Bennett and former Health, Education and Welfare Secretary Joseph Califano wrote in a 2011 Wall Street Journal op-ed, "they are illegal because they are dangerous."
Nearly 50% of people have tried an illegal drug at least once, yet most don't repeat the experience. With cocaine, most who have tried it not only don't go on to became addicts under even the most expansive possible definition of the term, they don't even go on to become regular users.
[…] It's also true that regular drug users can often function quite well. Sigmund Freud used cocaine habitually for years, and his first major scientific publication was about the wonders of the drug (he eventually forsook it). Another pioneering late 19th and early 20th century man of medicine, William Halsted, was dependent on cocaine and morphine during an illustrious career that revolutionized and modernized surgical techniques.
[…] In an age in which we are expected to use legal drugs (like beer) and prescription medications (Adderall) responsibly, it's time to extend that same notion to currently illegal substances whose effects and properties are widely misunderstood. Indeed, the effects of coke, heroin and the rest are a mystery partly because their outlaw status makes it difficult both to research them and have honest discussions about them.
Bill Clinton: "I never denied that I used marijuana."
In an interview earlier this month, former President Bill Clinton retracted his memorable "I didn't inhale" defense from 1992.
"I never denied that I used marijuana. I told the truth, I thought it was funny," he told Jorge Ramos at his home in Chappaqua, New York.
When asked about marijuana legalization, Clinton made it clear that he didn't think marijuana legalization would end gang violence completely, or that cocaine should receive the same treatment as pot. 
"It's too complicated to say that if you legalize it, you wouldn't have any of these armed gangs trying to exercise a stranglehold over whole communities and lives. Or that we could actually get away with legalizing cocaine and then the criminals would go away."
The former president acknowledged the changing tide of drug policy and the importance of states' rights.
"The drug issue should be decided by people in each country, based on what they think is right," Clinton said. "We have a process in America for doing it that's being revisited state-by-state. And Latin America is free to do the same thing….It's obvious that attitudes are changing and opening up."
Thanks to Fusion
Obama Reduces Sentences of Eight Crack Cocaine Offenders
President Barack Obama reduced the sentences of eight people convicted of crack cocaine offenses on Thursday, using his power of clemency to make a statement about what the administration believes is an overly punitive criminal justice system. 
The eight men and women to whom he offered clemency had each already served more than 15 years in prison for drug offenses that did not involve violence. Most will now be released in April, and one, Ezell Gilbert of Florida, who was convicted in 1997 for possession with intent to distribute cocaine and marijuana, will be released immediately.
"If they had been sentenced under the current law, many of them would have already served their time and paid their debt to society," Obama said in a statement, in reference to the 2010 Fair Sentencing Act, a law which significantly narrowed the enormous disparity in sentences for crack and powder cocaine offenses but did not apply retroactively. "Instead, because of a disparity in the law that is now recognized as unjust, they remain in prison, separated from their families and their communities, at a cost of millions of taxpayer dollars each year."
To date, Obama has used his clemency powers far less than other presidents. Thursday's announcement marks the first time a president has commuted sentences of a group of inmates who would have received much shorter sentences had they received their punishments under current laws and sentencing policies.
Thanks to The Guardian
Ron Burgundy sings his support for crack-smoking Toronto mayor Rob Ford
(jazz flute included)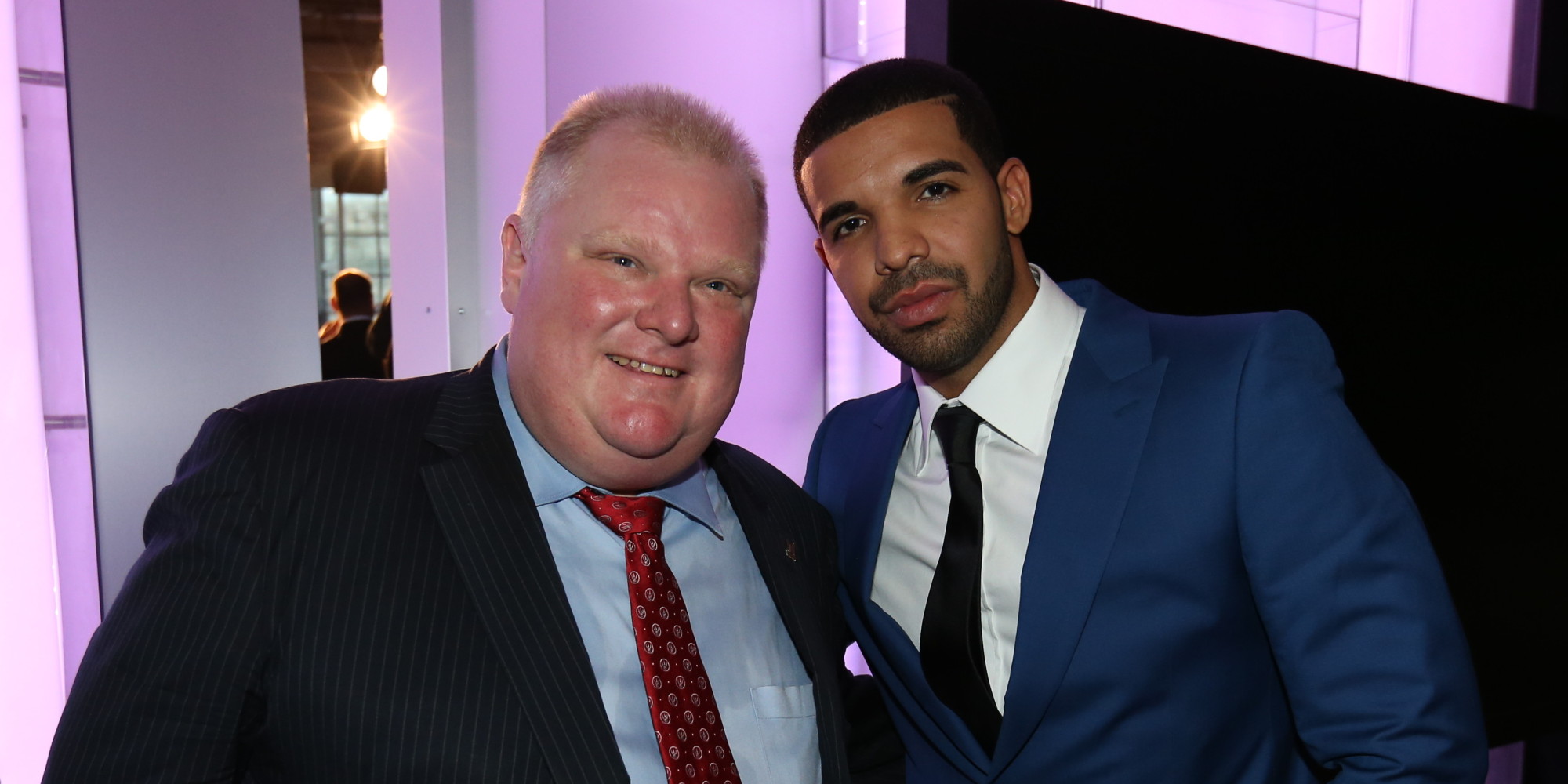 "For 50 years, we have tried to tackle the drug problem with only one tool – penalization – and that has failed. As a result, we now have more consumers, bigger criminal organizations, money laundering, arms trafficking and collateral damage. As a control model, we're convinced that it is more harmful than the drugs themselves."
Julio Calzada, presidential adviser and head of Uruguay's National Committee on Drugs (via
The Guardian
)
Uruguay Is Likely to Legalize Cannabis and Set the Tone for Latin American Drug Policy
This week, Uruguay's senate is expected to pass the world's most far-reaching drug legalization. The marijuana regulation bill, which has been passed by the lower house of the Uruguayan parliament, will allow registered users to buy up to 40 grams a month from a chemist, registered growers to keep up to six plants, and cannabis clubs to have up to 45 members and cultivate as many as 99 plants.
The government is designing a new set of legal, commercial, and bureaucratic tools to supplant a violent illegal market in narcotics, improve public health, protect individual rights, raise tax revenues, and research the medical potential of the world's most widely used contraband drug.
The United Nations Office on Drugs and Crime estimates that there are 162 million cannabis users — 4% of the world's adult population. An estimated 10% of adult Uruguayans — 115,000 people — smoke cannabis. Existing law permits consumption of "reasonable" amounts of marijuana, but forbids sales.
Uruguay is trying to bring the cannabis market under state control by undercutting and outlawing traffickers. If the bill is passed, the government will arrange for a high-quality, legal product to be sold in a safe environment at competitive prices. "If one gram costs $1 in the black market, then we'll sell the legal product for $1. If they drop the price to 75 cents, then we'll put it at that level," says Julio Calzada, a presidential adviser and the head of the National Committee on Drugs.
The market in Uruguay is estimated to be worth $30 million a year, according to Martin Fernández, a lawyer with the Association of Cannabis Studies. The pharmaceutical industry will have more freedom to develop and test marijuana painkillers and other treatments than any other country. The hemp, biotech, and marijuana farming industries are other examples of marijuana-related business opportunities that Uruguay can anticipate to yield big money if marijuana is legalized, as is expected.
President José Mujica, a reluctant advocate of marijuana regulation, says that legalization in Uruguay is "not about being free and open," but is rather "a logical step" in taking users away from the black market. "We don't defend marijuana or any other addiction. But worse than any drug is trafficking."
Thanks to The Guardian
Uruguay to Legalize Marijuana | CNN
Uruguay is poised to become the first nation to legalize and regulate the production, sale and consumption of weed. This would place Uruguay at the vanguard of liberal drug policies, surpassing even The Netherlands, where recreational drugs are illegal but a policy of tolerance is in place.
The bill, which was passed by Uruguay's Chamber of Deputies and will be taken up by the Senate, attempts to answer the questions that inevitably arise when debating drug policy: How will marijuana be regulated? Who will grow it? How can the country avoid cannabis tourism?
[…] The same debates about marijuana that exist in the United States — about medicinal properties, recreational use, the impact on the justice system — have been happening in Uruguay for a long time, according to Julio Calzada, secretary-general of the country's National Committee on Drugs. The decision to push legislation to overhaul its drug policies did not come overnight.
"We have reflected on our problems," Calzada said, and the government felt that Uruguay's tradition of tolerance and equality merited action on the marijuana issue.
full article [image: wscom]
Interestingly, it's the government that's pushing to legalize marijuana, not the people. Only 26% approve of the bill, while 63% oppose it, according to a recent poll of more than 1,000 Uruguayans. Calzada says the government "does not overlook public opinion" but believes it's in the country's best interest to go forward with the bill.
"I can't imagine that [marijuana legalization is] going to happen, no. The deeper issue is, what does it mean to live in a free country? In the US, something like 80 percent of people in prison are there for 'consensual crimes.'
I tend to not like politicians, because it's a subtle form of prostitution. Or maybe not so subtle. It's all synchronized swimming to me. They all kneel and kiss the ring. Who's going to take on the oil industry or the medical industry?
People compare Obama to Lyndon Johnson, but I think a better comparison is between Obama and Nixon. Because Nixon came into office saying he was going to pull out of Vietnam, and then he escalated the war. A lot of us were led to believe that Obama was the peace president, but there are still, I think, 70,000 troops in Afghanistan. 
I'm an anarchist, I guess you could say. I think people could be just fine looking after themselves."

the anti smoking crusade rages on in new york city
New York City Proposes Raising Smoking Age from 18 to 21 | NYT
The age to legally buy cigarettes in New York City would rise to 21 from 18 under a proposal unveiled on Monday, a measure that would give New York the strictest limits of any major American city.

The proposal would make the age for buying cigarettes and other tobacco products the same as for purchasing liquor, but it would not prohibit people under 21 from possessing or even smoking cigarettes.

It is the latest effort in a persistent campaign to curb smoking that began soon after Mayor Michael R. Bloomberg took office, with bans on smoking in restaurants and bars that expanded more recently to parks, beaches, plazas and other public places.

[…] The proposal has to be approved by the City Council and signed by the mayor, but its enactment is likely since it is being promoted by Ms. Quinn and is supported by Mr. Bloomberg.
Sen. Paul: Obama, Bush 'lucky' they weren't arrested for smoking pot as kids | The Hill
Sen. Rand Paul (R-Ky.) said Sunday that President Obama and former President George W. Bush "got lucky" by not being arrested for smoking marijuana as young adults:


"Look what would have happened. It would have ruined their lives. They got lucky. But a lot of poor kids, particularly in the inner city, don't get lucky. They don't have good attorneys. They go to jail for these things. And I think it's a big mistake."


Earlier this week Paul introduced a bill with Senate Judiciary Committee Chairman Patrick Leahy (D-Vt.) that would relax the mandatory minimum sentences handed out to marijuana offenders who do not pose a violent threat to the public. The bill has gained the support of some influential conservatives, including anti-tax activist Grover Norquist.

Jon Stewart Slams Obama Executive Privilege, Fast and Furious, and Eric Holder
Brian Terry's family releases statement on Obama's executive privilege assertion | ABC News
The family of slain U.S. Border Patrol agent Brian Terry, who was killed with guns tied to the Fast and Furious program, issued a statement Wednesday afternoon accusing President Obama of compounding their family tragedy by invoking executive privilege.

"Attorney General Eric Holder's refusal to fully disclose the documents associated with Operation Fast and Furious and President Obama's assertion of executive privilege serves to compound this tragedy. It denies the Terry family and the American people the truth. Our son, Border Patrol Agent Brian Terry, was killed by members of a Mexican drug cartel armed with weapons from this failed Justice Department gun trafficking investigation. For more than 18 months we have been asking our federal government for justice and accountability. The documents sought by the House Oversight Committee and associated with Operation Fast and Furious should be produced and turned over to the committee. Our son lost his life protecting this nation, and it is very disappointing that we are now faced with an administration that seems more concerned with protecting themselves rather than revealing the truth behind Operation Fast and Furious."  

President Obama invoked executive privilege to shield the Justice Department from having to release documents sought by House Republican investigating the secret law enforcement program, wherein weapons smugglers were permitted to buy guns so law enforcement could trace them to drug cartels. Law enforcement lost track of hundreds of the guns, which began showing up at crime scenes, most tragically in December 2010, where Terry was killed.