"The prestige of government has undoubtedly been lowered considerably
by the Prohibition law. For nothing is more destructive of respect for the
government and the law of the land than passing laws which cannot be
enforced." — Albert Einstein
Posts tagged with politicians.
Ron Burgundy sings his support for crack-smoking Toronto mayor Rob Ford
(jazz flute included)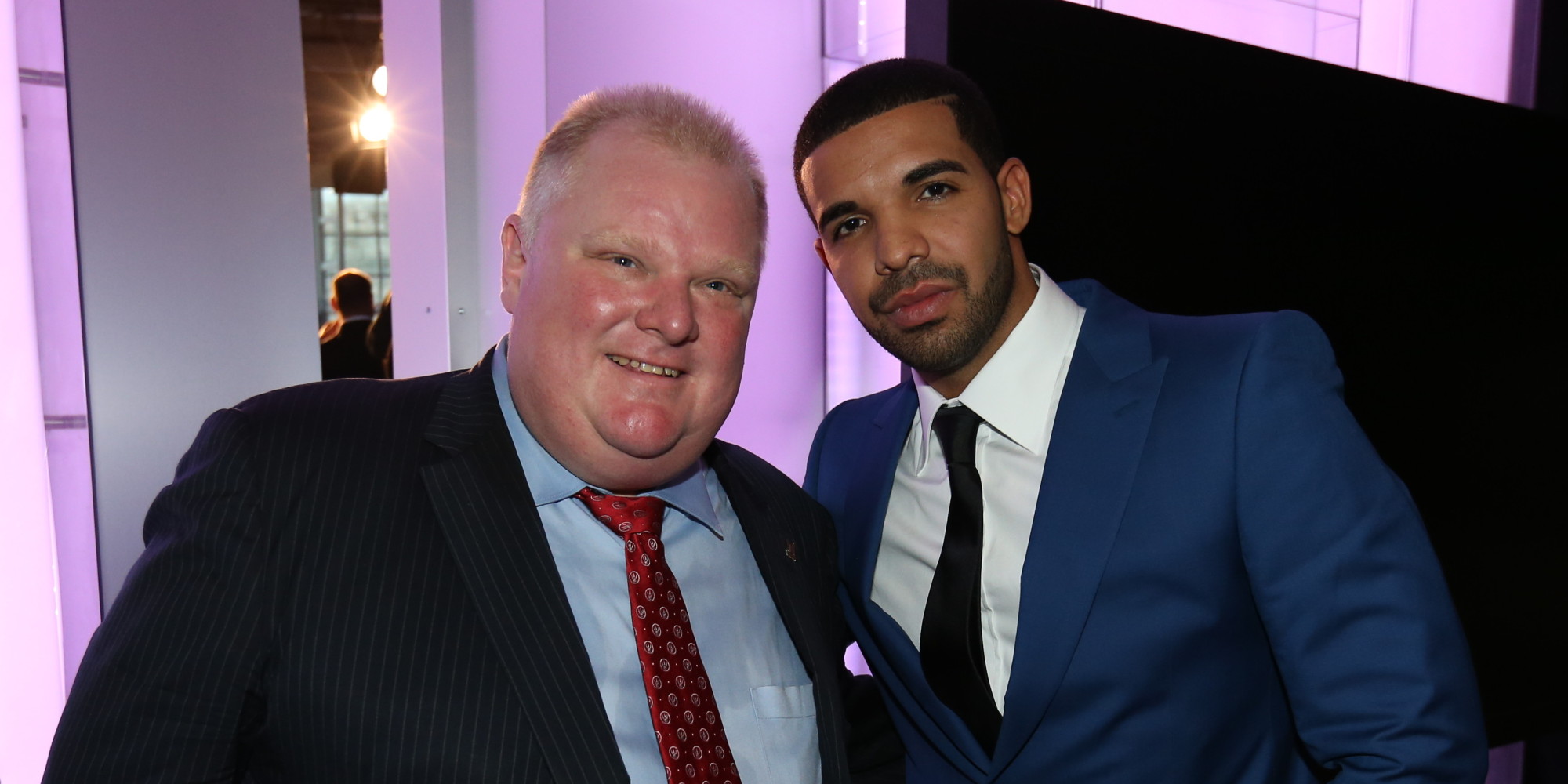 "For 50 years, we have tried to tackle the drug problem with only one tool – penalization – and that has failed. As a result, we now have more consumers, bigger criminal organizations, money laundering, arms trafficking and collateral damage. As a control model, we're convinced that it is more harmful than the drugs themselves."
Julio Calzada, presidential adviser and head of Uruguay's National Committee on Drugs (via
The Guardian
)
Uruguay Is Likely to Legalize Cannabis and Set the Tone for Latin American Drug Policy
This week, Uruguay's senate is expected to pass the world's most far-reaching drug legalization. The marijuana regulation bill, which has been passed by the lower house of the Uruguayan parliament, will allow registered users to buy up to 40 grams a month from a chemist, registered growers to keep up to six plants, and cannabis clubs to have up to 45 members and cultivate as many as 99 plants.
The government is designing a new set of legal, commercial, and bureaucratic tools to supplant a violent illegal market in narcotics, improve public health, protect individual rights, raise tax revenues, and research the medical potential of the world's most widely used contraband drug.
The United Nations Office on Drugs and Crime estimates that there are 162 million cannabis users — 4% of the world's adult population. An estimated 10% of adult Uruguayans — 115,000 people — smoke cannabis. Existing law permits consumption of "reasonable" amounts of marijuana, but forbids sales.
Uruguay is trying to bring the cannabis market under state control by undercutting and outlawing traffickers. If the bill is passed, the government will arrange for a high-quality, legal product to be sold in a safe environment at competitive prices. "If one gram costs $1 in the black market, then we'll sell the legal product for $1. If they drop the price to 75 cents, then we'll put it at that level," says Julio Calzada, a presidential adviser and the head of the National Committee on Drugs.
The market in Uruguay is estimated to be worth $30 million a year, according to Martin Fernández, a lawyer with the Association of Cannabis Studies. The pharmaceutical industry will have more freedom to develop and test marijuana painkillers and other treatments than any other country. The hemp, biotech, and marijuana farming industries are other examples of marijuana-related business opportunities that Uruguay can anticipate to yield big money if marijuana is legalized, as is expected.
President José Mujica, a reluctant advocate of marijuana regulation, says that legalization in Uruguay is "not about being free and open," but is rather "a logical step" in taking users away from the black market. "We don't defend marijuana or any other addiction. But worse than any drug is trafficking."
Thanks to The Guardian
Uruguay to Legalize Marijuana | CNN
Uruguay is poised to become the first nation to legalize and regulate the production, sale and consumption of weed. This would place Uruguay at the vanguard of liberal drug policies, surpassing even The Netherlands, where recreational drugs are illegal but a policy of tolerance is in place.
The bill, which was passed by Uruguay's Chamber of Deputies and will be taken up by the Senate, attempts to answer the questions that inevitably arise when debating drug policy: How will marijuana be regulated? Who will grow it? How can the country avoid cannabis tourism?
[…] The same debates about marijuana that exist in the United States — about medicinal properties, recreational use, the impact on the justice system — have been happening in Uruguay for a long time, according to Julio Calzada, secretary-general of the country's National Committee on Drugs. The decision to push legislation to overhaul its drug policies did not come overnight.
"We have reflected on our problems," Calzada said, and the government felt that Uruguay's tradition of tolerance and equality merited action on the marijuana issue.
full article [image: wscom]
Interestingly, it's the government that's pushing to legalize marijuana, not the people. Only 26% approve of the bill, while 63% oppose it, according to a recent poll of more than 1,000 Uruguayans. Calzada says the government "does not overlook public opinion" but believes it's in the country's best interest to go forward with the bill.
"I can't imagine that [marijuana legalization is] going to happen, no. The deeper issue is, what does it mean to live in a free country? In the US, something like 80 percent of people in prison are there for 'consensual crimes.'
I tend to not like politicians, because it's a subtle form of prostitution. Or maybe not so subtle. It's all synchronized swimming to me. They all kneel and kiss the ring. Who's going to take on the oil industry or the medical industry?
People compare Obama to Lyndon Johnson, but I think a better comparison is between Obama and Nixon. Because Nixon came into office saying he was going to pull out of Vietnam, and then he escalated the war. A lot of us were led to believe that Obama was the peace president, but there are still, I think, 70,000 troops in Afghanistan. 
I'm an anarchist, I guess you could say. I think people could be just fine looking after themselves."

the anti smoking crusade rages on in new york city
New York City Proposes Raising Smoking Age from 18 to 21 | NYT
The age to legally buy cigarettes in New York City would rise to 21 from 18 under a proposal unveiled on Monday, a measure that would give New York the strictest limits of any major American city.

The proposal would make the age for buying cigarettes and other tobacco products the same as for purchasing liquor, but it would not prohibit people under 21 from possessing or even smoking cigarettes.

It is the latest effort in a persistent campaign to curb smoking that began soon after Mayor Michael R. Bloomberg took office, with bans on smoking in restaurants and bars that expanded more recently to parks, beaches, plazas and other public places.

[…] The proposal has to be approved by the City Council and signed by the mayor, but its enactment is likely since it is being promoted by Ms. Quinn and is supported by Mr. Bloomberg.
Sen. Paul: Obama, Bush 'lucky' they weren't arrested for smoking pot as kids | The Hill
Sen. Rand Paul (R-Ky.) said Sunday that President Obama and former President George W. Bush "got lucky" by not being arrested for smoking marijuana as young adults:


"Look what would have happened. It would have ruined their lives. They got lucky. But a lot of poor kids, particularly in the inner city, don't get lucky. They don't have good attorneys. They go to jail for these things. And I think it's a big mistake."


Earlier this week Paul introduced a bill with Senate Judiciary Committee Chairman Patrick Leahy (D-Vt.) that would relax the mandatory minimum sentences handed out to marijuana offenders who do not pose a violent threat to the public. The bill has gained the support of some influential conservatives, including anti-tax activist Grover Norquist.

Jon Stewart Slams Obama Executive Privilege, Fast and Furious, and Eric Holder
Brian Terry's family releases statement on Obama's executive privilege assertion | ABC News
The family of slain U.S. Border Patrol agent Brian Terry, who was killed with guns tied to the Fast and Furious program, issued a statement Wednesday afternoon accusing President Obama of compounding their family tragedy by invoking executive privilege.

"Attorney General Eric Holder's refusal to fully disclose the documents associated with Operation Fast and Furious and President Obama's assertion of executive privilege serves to compound this tragedy. It denies the Terry family and the American people the truth. Our son, Border Patrol Agent Brian Terry, was killed by members of a Mexican drug cartel armed with weapons from this failed Justice Department gun trafficking investigation. For more than 18 months we have been asking our federal government for justice and accountability. The documents sought by the House Oversight Committee and associated with Operation Fast and Furious should be produced and turned over to the committee. Our son lost his life protecting this nation, and it is very disappointing that we are now faced with an administration that seems more concerned with protecting themselves rather than revealing the truth behind Operation Fast and Furious."  

President Obama invoked executive privilege to shield the Justice Department from having to release documents sought by House Republican investigating the secret law enforcement program, wherein weapons smugglers were permitted to buy guns so law enforcement could trace them to drug cartels. Law enforcement lost track of hundreds of the guns, which began showing up at crime scenes, most tragically in December 2010, where Terry was killed.
Why Won't President Obama Support Our Right To 'Choom' A Doobie Like He Did? | Mediaite
Washington Post editor David Maraniss' forthcoming book Barack Obama: The Story at points describes the president's marijuana hijinks during his high-school and Occidental College days. Book excerpts posted online reveal that young Barack Obama frequently smoked marijuana, and he and his "choom gang" developed clever strategies for how to better maximize the impact of the "sticky-green." 

On its own, stories like these about a young adult are actually kind of funny, even humanizing — like something straight out of a stoner comedy. But when you realize it's about President Obama, it becomes a little less humorous.

Less humorous because President Obama has repeatedly laughed off and dismissed serious discussion about drug policy, like in that 2009 virtual town hall where the president mocked online voters for picking a question about marijuana legalization.

Less humorous because the president shuts down medical marijuana dispensaries with a frequency that would have made Richard Nixon stand up and cheer. He presides over a DOJ, IRS, and DEA that have threatened, audited, and shut down legal pot sellers in California, Colorado, Montana, and Washington. All this despite once promising to respect state laws regarding medical marijuana.
"People who may mean well promote and enact measures that produce results they neither intended nor anticipated. The explanation for this discrepancy between what is planned for and what results can be found in the study of chaos, or complexity. The ability to predict outcomes is dependent upon an awareness of all factors influencing events. With complex systems, however, such complete knowledge is always unobtainable, meaning that there will always be information loss that will produce unforeseen consequences. This distortion increases with the passage of time.

The hubris that motivates some people to use the power of the state to impose their well-intended visions upon others derives, in part, from an ignorance of the inherent uncertainties that are embedded in complex systems. Arrogance is grounded in the unstated assumption that one's understanding is so complete as to render their actions infallible."

— Butler Shaffer - The Unintended Consequences of Good Intentions 
Penn Jillette uncorked one hell of a righteous rant about our pot-smoking president and his life-destroying Drug War hypocrisy
(via Reason)
"That's about as vivid an expression of the President's agenda, and his sense of justice, and the state of the Rule of Law in America, as one can imagine. The same person who directed the DOJ to shield torturers and illegal government eavesdroppers from criminal investigation, and who voted to retroactively immunize the nation's largest telecom giants when they got caught enabling criminal spying on Americans, and whose DOJ has failed to indict a single Wall Street executive in connection with the 2008 financial crisis or mortgage fraud scandal, suddenly discovers the imperatives of The Rule of Law when it comes to those, in accordance with state law, providing medical marijuana to sick people with a prescription."